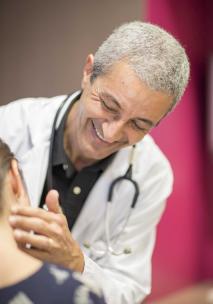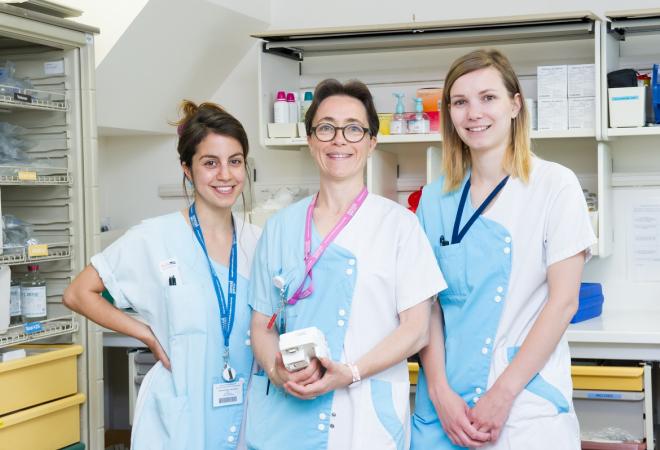 The Centre Léon Bérard: doing research, caring, triumphing
The Centre Léon Bérard's mission is threefold: care, research and teaching. It aims to offer excellent care to people with cancer. This care, which ranges from screening to the most innovative therapies, also takes account of nutrition, psychology, and rehabilitation, tailored to each individual.
The supervisory authorities of the Centre Léon Bérard
For the care task
The Ministry of Health, which defines general policy for the organization of healthcare in France,

The Directorate of Health Care Supply (Direction générale de l'offre des soins, DGOS), which implements government policy and legislation.

The Regional Health Authority, which authorizes activities and equipment (only in imaging), authorizes works, and defines contracts of aims and means.

The National Cancer Institute (INCa) is also a partner of the Centre Léon Bérard. An agency for advice and promotion of cancer care and research, the INCa has the role of an expert. It defines the criteria for authorizing the activities and the organization of cancer care and research in France, and certifies the expert centers (calls for tenders, activity). It also has a public information role, for professionals as well as patients and families.
For the research and teaching task
The Ministry of Higher Education and Research,

The Public Scientific and Technological Establishments (EPST): the National Center for Scientific Research (Centre national de la recherche scientifique, CNRS) and the Inserm,

Claude Bernard Lyon 1 University,

Furthermore, the Evaluation Agency for Research and Higher Education is responsible for evaluating the CLB's research centers, as it is for all French research teams.