Our institute is a center of excellence
Our institute is a center of excellence and expertise for rare tumors such as sarcomas and rare ovarian tumors, and has access to the expertise of the MESOPATH networks for the diagnosis of mesotheliomas and of the LYMPHOPATH networks for the diagnosis of lymphomas.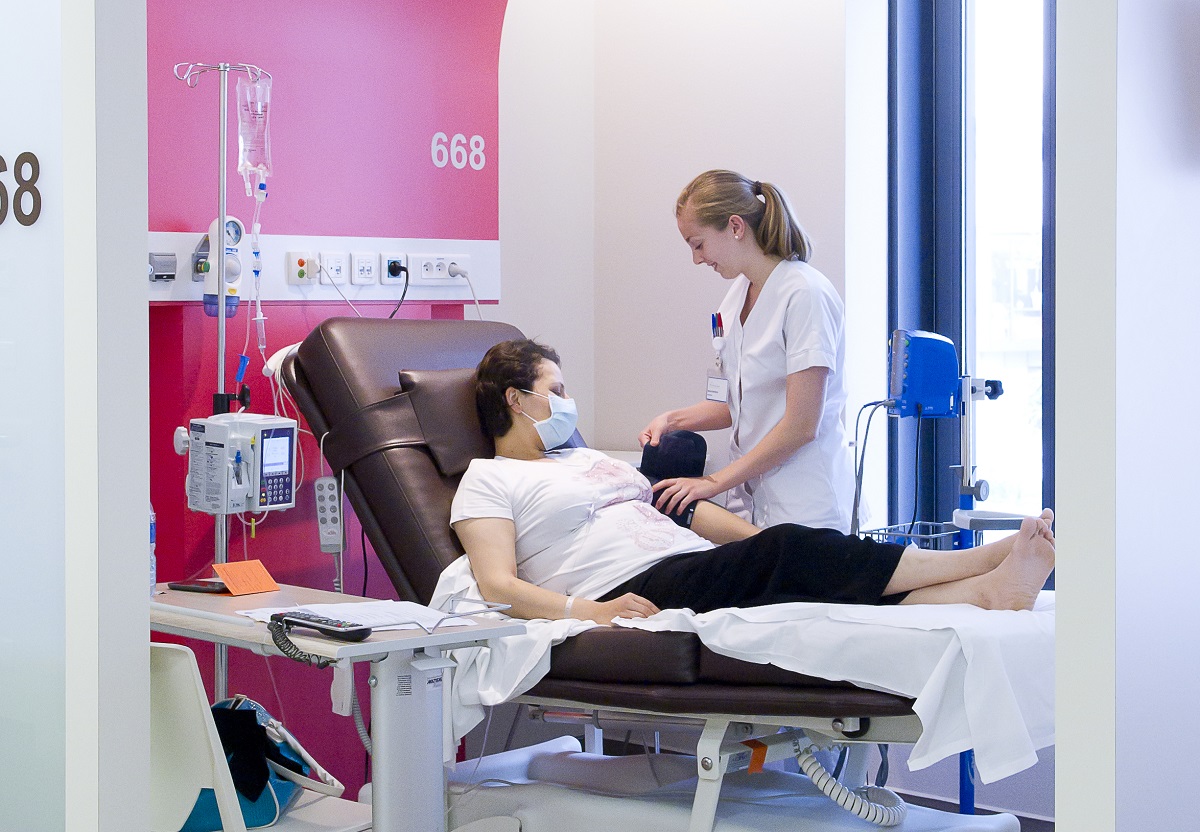 Personalized medicine, decided by a multidisciplinary team
Equipped with the latest diagnostic devices, such as high-speed sequencers or the latest generation of scanners, and with a dedicated clinical research team – ISO 9001 certifi ed since 2013 – the Centre Léon Bérard implements personalized medicine based on the expertise and multidisciplinary nature of these medical teams.
Each week, the surgeons, medical oncologists, radiotherapists, and diagnostic and support care specialists come together in multidisciplinary consultation meetings to define the treatment protocol that is most appropriate to the person in our care.
The Centre Léon Bérard offers all treatments in complex or minimally invasive surgery, immunotherapy, targeted therapies, anti-angiogenic, stereotactic radiotherapy, Cyberknife©, HDR brachytherapy, etc. Interventional radiology, a more recent discipline but long established at CLB, is also being developed.
Some Key Figures about treatment against cancer at the Centre Léon Bérard

SURGERY
28,388 consultations
3,902 patients operated on except endoscopy and except insertion of venous catheters
5,258 procedures except endoscopy and except insertion of venous catheters
4,679 procedures Under general anesthetic
579 procedures Under local anesthetic

RADIOTHERAPY
3,366 patients
3,689 initiations of treatment

In Lyon
29,708 classical radiotherapy sessions
2,554 Cyberknife© sessions
6,361 tomotherapy sessions
7,511 Versa HD© sessions

In Villefranche-sur-Saône
11,497 sessions in total
6,747 classical radiotherapy sessions
4,750 tomotherapy sessions
PHARMACY
k€24,221 of anti-cancer spending
82,352 chemotherapy interventions
11,699 interventions carried out as part of a clinical trial